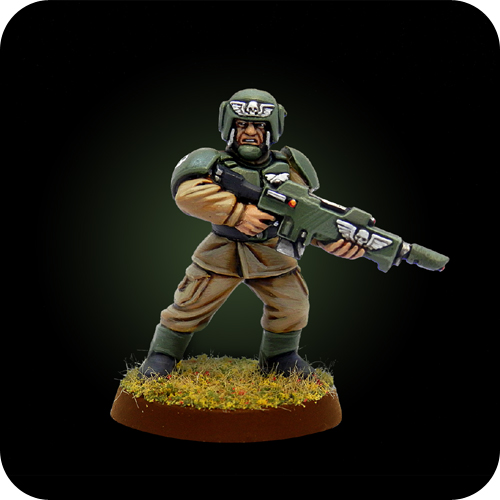 Level 3: King's Guard Bug
Entering the King's Guard Bug Level, you'll achieve a very high quality for a tabletop piece. This is the right choice if you want a very detailed army or maybe just a well painted Captain for your unit.
Painting steps: Primer, Base Color, 3 Highlights for each color.